About Aloha Gourmet Food Trucks
---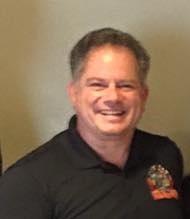 Aloha Gourmet Food Trucks Hawaii is Disabled American Veteran (DAV) owned business and is family operated. We combine years of business expertise, culinary training, master baking experience and BBQ Pitmaster specialties to create unique and favorite cuisines in a Street Foods concept to serve America's Greatest Force, the U.S. Service members.
Leading the innovative culinary team at Aloha Gourmet Food Trucks Hawaii is Owner/Founder and Pitmaster, Frank Diaz. Growing up on the mainland and throughout his extensive military career, U.S. Veteran and entrepreneur Frank Diaz dreamed of starting his own barbeque business. To some, the transition from serving in the military to serving up barbeque might seem an unlikely career path, but Diaz' passion for barbeque, coupled with an admiration of the MKT (mobile kitchen trailer), inspired his concept for a mobile barbeque business he could take to the civilian sector.
That dream became reality when, after relocating to Hawaii, the retired  U.S. Army veteran-turned D.O.D. Antiterrorism Specialist launched Tin Hut BBQ on Oahu.
As he expanded into a brick and mortar kiosk and his fleet of trucks grew, Diaz launched Aloha Gourmet Food Trucks Hawaii, partnering with fellow mobile cuisine entrepreneurs from the best food trucks in Hawaii.
Diaz' concept – to provide diverse, cultural cuisine from the best food trucks in Hawaii – allows customers to bring gourmet food trucks to their events with the click of a button!
Follow us on Facebook to get updates to our daily food truck schedule, or check out our feed below…
Cannot call API for app 222116127877068 on behalf of user 10220993125049528
Tin Hut BBQ and Aloha Gourmet Food Trucks Hawaii are Disabled Veteran owned businesses
 Aloha Gourmet Food Trucks Hawaii | Hawaii Military Catering | Honolulu Catering | Oahu weddings and special events | Food Truck Rallies